When the refrigerator starts malfunctioning then there are many problems which people start facing. The foods which they store in it get spoiled or start chilling more, the fruits and vegetables start losing their freshness, etc. Now if you are also facing such an issue then it is better to hire professional and experienced technicians from a renowned company that specialises in offering the best refrigerator repair service. You must try to hire a technician who is ready to offer you a warranty so that you can have peace of mind.
Now if your foods are getting chilled much more than what they should be when it is inside the fridge then you might be thinking of hiring a professional fridge repair specialist for inspection. But before doing so it is better to check the faults on your own first. The things which you need to do are as specified below.
Things You Need To Do –
If there is some kind of problem with the thermostat, control panel or damper in the fridge in your cold storage box then the food might freeze due to this. So the best thing that you can do is get your cold storage box checked and ask the professional technician to fix the problem to avoid facing costly repair damage. 

A faulty air damper due to which the cold air enters the refrigerator compartment can be another reason why the food might be getting frozen. You can trust an expert to offer you the best

fridge repairs in Liverpool

.

What has also been seen is that if the refrigerator is not well stocked then due to this also food inside it freezes. Hence the best thing you can do is fill up your fridge to avoid facing such a problem.

Thermostat regulates the temperature of the air inside the fridge that goes through the vents. In case the temperature is set too high then food will freeze. Hence you must try to set the temperature at the right level.
Cleaning the fridge coils, storing your food properly and repairing the minor issue on time will help you to keep your cold storage box in the best condition. And if there is a major problem then it is better to hire experts for commercial fridge repair.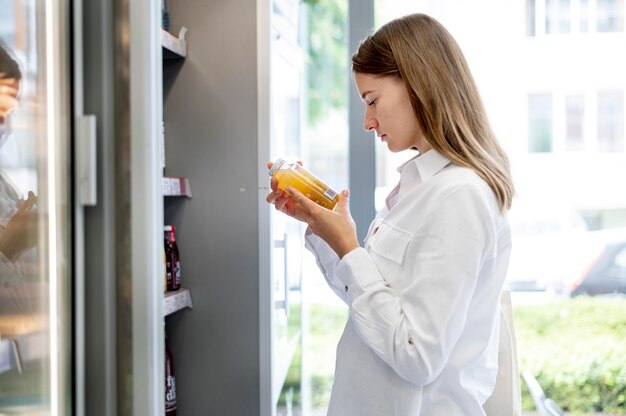 Fridge Repair Experts is one of the renowned names in the industry as well as in the eyes of the customers to offer best class refrigerator repair service at an affordable price. Our professionally trained and experienced technicians who are in the industry for years have always been successful in exceeding the customer's expectations. Whether it is a minor problem or a major one which you are facing with your fridge you can trust us to fix it on time. As we do offer 12 months flat warranty on parts hence you do not have to worry about anything.